SPIDER WALKING EXCAVATOR ?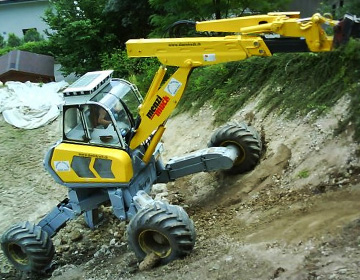 Walking excavators have become increasingly popular in Poland in recent times. They are high-tech machines which can work effectively in difficult conditions. Due to the fact that these devices are universal, efficient and easy in use, walking excavators are becoming more and more common on the Polish construction machines market.
WHERE ?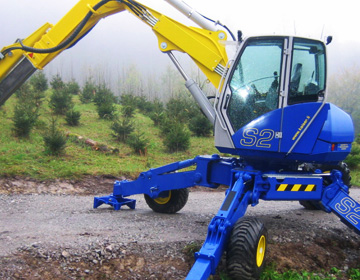 Walking excavators are unique because of the places they can work efficiently in such as: riverbeds, river banks and basins drainage ditches steep slopes mountain and rocky terrains wet, swampy terrains forest terrains and other places which regular excavators cannot access
WHY ?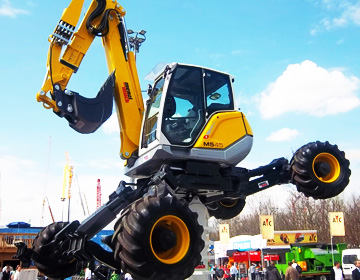 It is all possible thanks to the special construction of the excavator: four hydraulic legs, its weight and an optimal hydraulic jib. A wide range of extra equipment of the excavators (backward bucket, hydraulic jacks, hydraulic hammers, clamshell bucket GREIFE and a mulcher) make it possible to use these machines practically for any type of ground work on any terrain.

Viacar company is an expert in the subject of walking excavators. On our website we would like to present some information regarding the equipment and the possibilities of use of spider-excavators. For many years we have dealt with the sale of walking excavators produced by Kaiser, Menzi Muck and Euromach. We provide service and delivery of wearing parts ( both new and used ones) and of the additional equipment. Thanks to our many years experience we are able to provide you a comprehensive service and help you select the proper kind of excavator suitable to your needs.